I wasn't going to have any kind of joke release for the annual joke release day this year, but then images of an upcoming Lego set including a rather hilarious kind of Bionicle homage emerged and I had to put something together last minute after all. Presenting: The Bionicle YGOPro Expansion "Classic" Edition.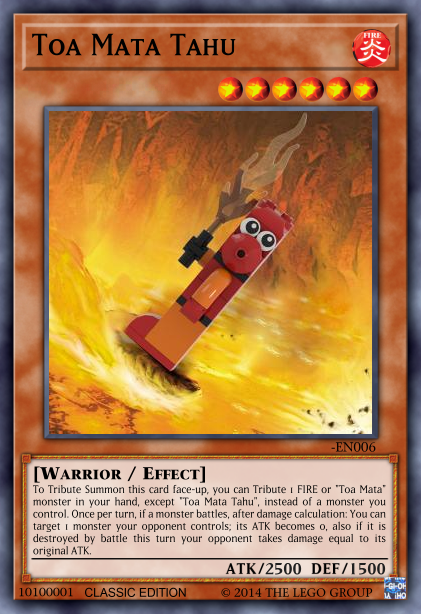 It's pretty much just a pack of alternative arts for all the Toa Mata monsters. Making the MOCs, editing them onto the respective background, and putting together a release on such short notice ended up being a bit more work than expected, but I somehow made it in time. If your timezone disagrees, it's wrong.
Oh yeah, and I also recorded a quick video showing how these look in a duel. Enjoy.